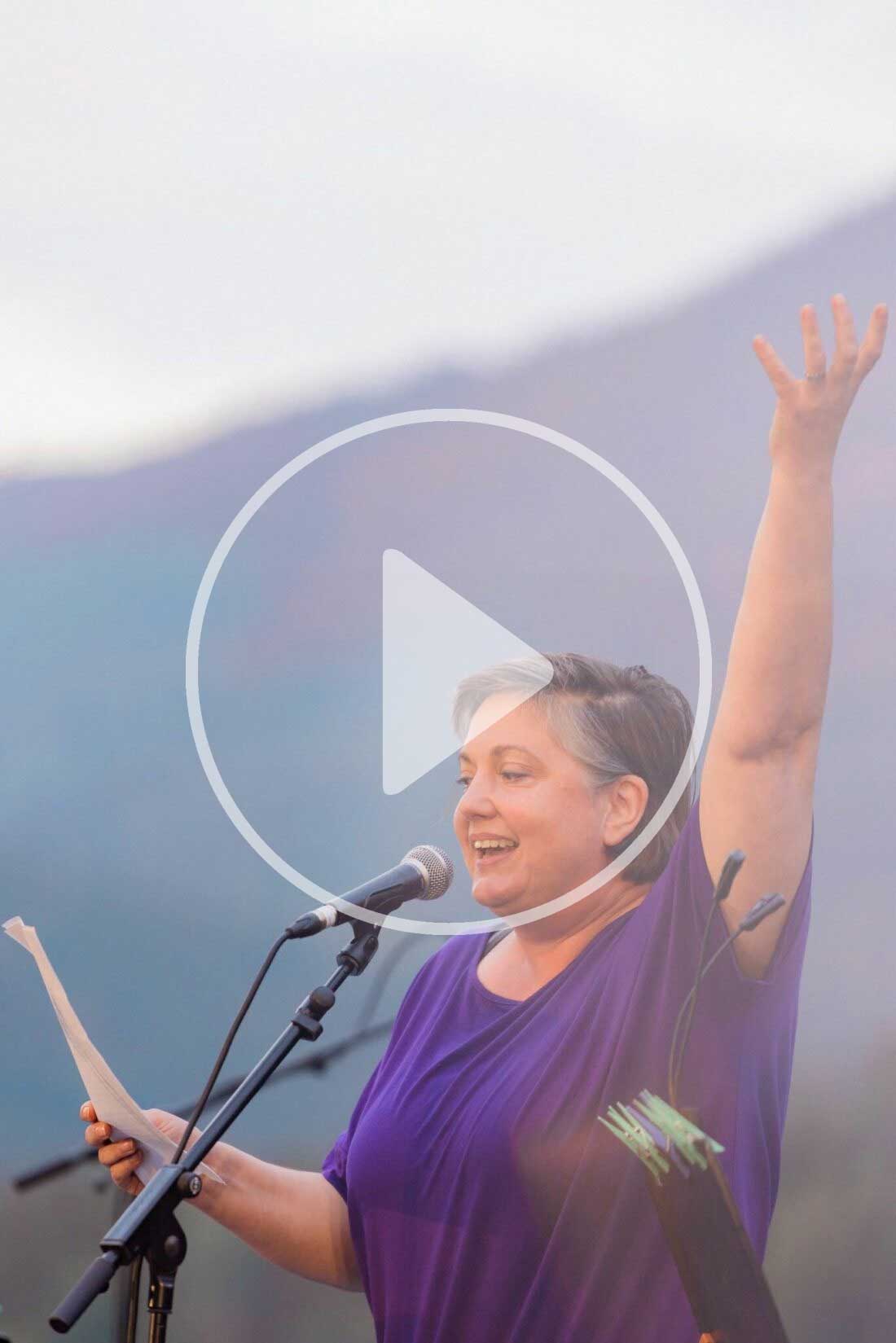 Here we go!
Mieze Medusa in voller Länger und voller Wucht:
ÜBERLEBEN IM ÜBUNGSMODUS. Vertont von Ralph Mothwurf.
"[…] Ich glaub, ich fang nochmal am Anfang an":
MIEZE MEDUSA, geboren 1975, heißt im bürgerlichen Leben Doris Mitterbacher und lebt in Wien. Sie steht als Rapperin und Spoken Word Performerin seit 2002 auf internationalen Bühnen und hat ihren MC-Namen in die Prosa mitgenommen. Für die Eröffnung der wellenklaenge, lunz am see 2022 hat Mieze Medusa einen bewegenden Text zum Thema "Mut & Gerechtigkeit" geschrieben, der einem den Atem raubt. Denn sie liebt die Luft, die sie atmet, und will lieber auf der Erde bleiben. To be honest, wir auch.